Brian Madden Independent Industry Analyst, Blogger & Author, BrianMadden.com
Brian Madden is known throughout the world as an opinionated, super technical, fiercely-independent desktop virtualization expert. He's written several books and thousands of articles about desktop virtualization. His blog site, www.BrianMadden.com, receives millions of visitors per year and is a leading source for conversation, debate, and discourse about the application and desktop virtualization industry. Brian is also the creator of BriForum, an independent conference about desktop virtualization, consumerization of IT, and enterprise mobility management. Having been ranked the #1 speaker at both VMworld and Citrix Synergy, Brian flies over 200,000 miles per year for speaking and consulting, has been written about in Wired Magazine, heard on NPR, quoted in The Economist, and featured on podcasts around the world.
Brian Madden has also been a member of the TechTarget Speaker Bureau since its formation in 2012.
Events with Brian Madden:
Desktop Virtualization 2014
BriForum
John Burke Principal Research Analyst, Nemertes Research
John Burke is a Principal Research Analyst with Nemertes Research where he advises key enterprise and vendor clients, conducts and analyzes primary research, and writes thought-leadership pieces across a wide variety of topics. John's expertise lies within the realm of virtual networks and software-defined networking (SDN) technologies, standards and implementations. John also leads research on other IT movements and technologies, and is knowledgeable in areas including big data, information stewardship, desktop and server virtualization, cloud and security—to name a few.
John's background includes high-level IT management positions in higher education. He directed the staff in the voice and data network, desktop support, and systems management groups at the University of St. Thomas (St. Paul, Minn.). John also worked in IT management, systems and network administration posts at The College of St. Catherine (St. Paul). He worked on technology application at Johns Hopkins University, where he supported the engineering faculty using IT in research and teaching. His experience has given him broad and deep knowledge in computing, communications and IT management.
As an established speaker, John has been a presenter and moderator at Interop, IDG's IT Roadmap and Tech Target events, as well as private events for Cisco, AT&T and other vendors, on subjects that include optimization, desktop and server virtualization, and information stewardship. John writes frequently for TechTarget, Network World, and other media sources.
Boris Evelson Vice President & Principal Analyst, Forrester Research
Boris Evelson is a leading expert in business intelligence (BI) — a set of processes, methodologies, and technologies used to transform raw data into meaningful, useful, and action-oriented enterprise information. Boris delivers strategic guidance, helping enterprises define BI strategies, governance, and architectures and identify vendors and technologies that help them put information to use in business processes and end user experiences.
Boris' current research focuses on the practical and actionable best practices for building BI infrastructure and applications, such as BI business cases, architectural options, organizational structures, and vendor selection. Boris continues to explore emerging trends in next-generation BI, such as agile BI architecture and development approaches, in-memory analytics, advanced data visualization, convergence of structured data and unstructured content analytics, process-driven and operational BI, and many others.
Boris has more than 30 years of experience with enterprise software and applications implementation, management consulting, and strategic advisory skills. Most recently, Boris was a managing partner at Textra, a boutique strategic advisory firm serving all IT constituents: users, vendors, and investors. Boris cofounded Textra after spending several years as a VP and a strategic technology advisor at JPMorgan/LabMorgan, where he led many successful internal BI initiatives, advising the bank's large enterprise software clients on enterprise adoption issues and product and marketing strategies. Prior to JPMorgan, Boris served as a senior manager of data warehousing and customer relationship management (CRM) practices at PricewaterhouseCoopers. Boris started his career at Citibank, where, among many other successful projects, he implemented the bank's first global credit risk data warehouse.
Kris Bliesner CEO and Co-Founder, 2nd Watch, Inc. ,
Kris Bliesner is CEO and Co-Founder of 2nd Watch, Inc. In his position, Kris oversees strategic development of 2nd Watch's cloud based software solutions, the technology development and customer technology solutions, the technology group, and the technology trends for the company.

Prior to co-founding 2nd Watch in 2010, Kris has held many top IT positions with such companies as Microsoft and Ambassadors Group, Inc. As the CIO for Ambassadors Group, Inc. (EPAX), Kris spearheaded a 360 degree turnaround in IT infrastructure including massive legacy software replacement, a tier 1 ERP platform and a business first CRM implementation. As part of the core executive team he helped drive strategic partnerships and was part of the mergers and acquisition team. Prior to Ambassadors Kris led several high performance engineering teams at Microsoft including Sales Operations and MSN Operations.
Kris has led educational seminars nationwide on topics from Building Bulletproof Infrastructure to Optimizing Your Amazon Web Services Account. He has spoken twice to the Conference Board on Technology and has led various executive briefings at Microsoft for SharePoint and other technologies.
Stephen Foskett Independent Expert, Writer & Speaker, Foskett Services
Stephen Foskett is an active participant in the world of enterprise information technology, currently focusing on enterprise storage, server virtualization,networking, and cloud computing. He organizes the popular Tech Field Day event series for Gestalt IT and runs Foskett Services. A long-time voice inthe storage industry, Stephen has authored numerous articles for industry publications, and is a popular presenter at industry events. His contributions to the enterprise IT community have earned him recognition as both a Microsoft MVP and VMware vExpert. He can be found online at TechFieldDay.com, blog.FoskettS.net, and on Twitter at @SFoskett.
Steve Damadeo IT Operations Manager, Festo Corporation
With over 13 years in the industry, Steve Damadeo possesses both theoretical know-how and hands-on experience in all areas of client and infrastructure management, serving in Helpdesk, Desktop Support, DataCenter design, training and management capacities. For the past seven years, Steve has served as IT Operations Manager at Festo Corporation, a leading world-wide supplier of automation technology and the performance leader in industrial training and education programs. Steve's team is responsible for all information technology related services supporting approximately 2,000 employees in its North and South American organizations, including helpdesk services, client computing, mobility, datacenter design and management, enterprise backups, unified communications and collaboration platforms, networking and telecommunications systems.
Tom Trainer Board of Directors, BTM Corp. Former CIO, PepsiCo, Eli Lilly, Reebok
During his 40 year career in information technology, Tom Trainer, has seen it evolve. On the Board of Directors at BTM Corp., he provides significant value to next generation executives looking to transform their business technology organizations. Tom was most recently PepsiCo's Senior Vice President and Chief Information Officer, and was responsible for all technology decicions and IT operations. He has also worked with Citigroup, Eli Lilly and Company, Reebok International, and Joseph E. Seagram and Sons.
At our SearchCIO360 Dinner in San Francisco, Tom will be discussing "Cloud for Business Transformation." He will dive into strategies for developing new business and transformative growth by utilizing cloud computing.
Faisal Hoque Founder of the BTM Institute, Author of The Power of Convergence
As a business and technology expert, Hoque has spent two decades fine-tuning a methodology for gauging just how well businesses are leveraging their technology in pursuit of innovation and success. In an exclusive dinner event, join Mr. Hoque and a small group of CIOs who will share detailed insights on how senior IT leaders can objectively and accurately measure the efficacy of their business and technology efforts.
The BTM Institute -- a global research think tank and leading authority on the effective interaction between business and technology -- brings together a select group from the academic, corporate, government and thought leadership communities.
Through various research initiatives (such as the Convergence Index, Sustained Innovation Index, Operational Efficiency Index, and Business Agility Index), publications, and knowledge communities, it is the goal of the BTM Institute to continuously advance the knowledge of Business Technology Management (BTM) and Convergence.
Scot Petersen Editorial Director, SearchCIO.com, TechTarget
Scot Petersen is Editorial Director of TechTarget's CIO/IT Strategy media group, overseeing three sites: SearchCIO.com, SearchCIO-Midmarket.com and SearchCompliance.com. Scot has more than 20 years of experience in journalism and is a past editor of eWeek Magazine. He has an MA in English and an MBA from Northeastern University.
Christina Torode News Director, SearchCIO.com, TechTarget
Christina Torode oversees the news coverage for SearchCIO.com. She has been a high tech journalist for more than a decade. Before joining TechTarget, she was a reporter for technology trade publication CRN covering a variety of beats from security and networking to telcos and the channel. She also spent time as a business reporter and editor with Eagle Tribune Publishing in eastern Massachusetts. Until recently, she covered virtualization, cloud computing and business intelligence for SearchCIO.com.
Linda Tucci Senior News Writer, SearchCIO.com, TechTarget
Linda Tucci joined TechTarget in 2005. Before that she was business columnist for the St. Louis Post-Dispatch. Her freelance work has appeared in The Boston Globe and The New York Times. Linda covers CIO strategies for business intelligence and data management; outsourcing; and social media for SearchCIO.com and SearchCIO-Midmarket.com. She also writes frequently about the CIO role and CIO careers.
Randy Kerns Senior Strategist, The Evaluator Group
In his role as Senior Strategist at Evaluator Group, Randy Kerns brings expertise from virtualization everywhere to very long term archive to help end users and vendors develop strategic plans, product roadmaps and evaluate options. He draws from over 35 years in the computer industry helping storage companies design and develop storage system products for their markets as well as advising technical professionals on how to build the best storage infrastructures to streamline their business processes.
Randy Kerns spent many years in executive level product strategy and design positions. He was vice president of storage strategy and planning at Sun Microsystems; he developed disk and tape systems for mainframe attachment at IBM and StorageTek; he designed disk systems for attachment to open systems and proprietary computer platforms at Fujitsu and Tandem Computers; and he developed tape and disk systems for two start-up companies.
Prior to joining Evaluator Group, Randy served as CTO for ProStor where he brought products to market addressing long term archive for information technology and the healthcare and media / entertainment markets.
An educator and presenter, Randy Kerns has written numerous industry articles and papers and is the author of Planning a Storage Strategy, a book that offers step-by-step guidance on how to build an information storage strategy as part of a larger business process and most recently is the author of Information Archiving – Economics and Compliance, which is the first book of its kind to explore archiving of information in depth. Randy Kerns has regularly taught classes on storage technology in the US and Europe.
Bruce Yen Bruce Yen, Director of Business Intelligence, Guess, Inc.
Bruce Yen is currently the Director of Business Intelligence at Guess, Inc. and leads the business intelligence and data warehousing initiatives. He specializes in creating a cohesive data dissemination strategy that brings actionable data to diverse user communities and business needs.

Bruce has over 11 years of data warehousing and business intelligence experience.He is a recognized leader in business intelligence and has received industry recognition as an innovative and cutting-edge information manager for both dashboard and mobile application design and implementation. He has significant experience in designing and implementing data warehouse and business intelligence solutions for retail, CRM and manufacturing while utilizing cutting-edge technologies and database platforms.
Michael Embry Business Intelligence Architect, Sabre Holdings
Michael has over 18 years of experience in data warehousing and business intelligence systems. Michael has been involved in the data warehousing industry working at companies such as AutoZone and Harrah's Entertainment. Currently at Sabre Holdings, he is involved in evaluating big data systems and their effect on the data warehousing industry. He is a founding member and former President of the Dallas/Fort Worth and Memphis local chapters of The Data Warehouse Institute.
Greg Shields Independent Consultant, Partner and Principal Technologist, Concentrated Technology
Greg Shields is a Senior Partner with Concentrated Technology. With fifteen years of IT experience, Greg is one of the world's leading experts on virtualization, cloud, and systems management technologies. He is a Contributing Editor and columnist for Microsoft TechNet Magazine and Redmond Magazine, has written over fourteen books, and contributes regularly to online publications like TechTarget and MCPMag.com. He is also a highly sought-after and top-ranked speaker for both live and recorded events, and is seen regularly at conferences like TechMentor, the Microsoft Management Summit, Microsoft Tech Ed, VMworld, Connections, among others. Greg is a multiple-year recipient of Microsoft's Most Valuable Professional (MVP) award, VMware's vExpert award and was most recently awarded the Citrix Technology Professional Award.
Michael Arpaia Security Consultant, iSEC Partners
Mike Arpaia is a security researcher and consultant at iSEC Partners, an information security firm specializing in application, network, and mobile security. Mike's current research interests include mobile device security, cloud infrastructure security, secure protocols and secure coding practices as well as privacy, anonymity and secure coding.
Before working at iSEC Partners, Mike co-founded and developed the Stevens Cyber Defense Team at Stevens Institute of Technology where he is currently a coach/advisor to the group.
Mike also frequents many industry conferences and has previously presented at conferences such as DEFCON, Derbycon and BlackHat Europe.
Dan Guido Co-Founder and CEO, Trail of Bits
Dan Guido leads the strategic vision for Trail of Bits products and services and manages its day-to-day operations. His most recent research applied intelligence-driven defense to mass malware and demonstrated that, contrary to popular belief, only a very small number of vulnerabilities are used in such massive exploitation campaigns. Prior to Trail of Bits, Dan was a Senior Security Consultant at iSEC Partners where he provided application security and incident response services to a wide variety of clients in the technology, finance, and media industries. Previously, Dan has worked for the Federal Reserve System where he proposed and developed a centralized function for threat intelligence; a team that used its expert knowledge of attacks in the wild to develop sophisticated, enterprise strategies to mitigate them. In addition to his professional work, Dan is a Hacker in Residence at NYU:Poly where he oversees student research and teaches classes in Application Security and Vulnerability Analysis, the two capstone courses in the NYU-Poly security program.
Diana Kelley Founder, SecurityCurve
Diana Kelley is a security expert, strategic advisor, market analyst, writer and speaker with 20 years of IT security experience. Diana founded SecurityCurve, a research and consulting firm, in April of 2003 to provide risk-focused advisory services to enterprises and deliver strategic, competitive knowledge to security software vendors. Diana was Vice President and Service Director for the Security and Risk Management Strategies (SRMS) service at Burton Group and the Executive Security Advisor for CA's eTrust Business Unit. Previous positions also include Senior Security Analyst for The Hurwitz Group, Manager in KPMG's Financial Services Consulting practice and Manager of Corporate Systems Administration for Dataware Technologies. She co-authored the book Cryptographic Libraries for Developers and wrote the chapter on "PKI and Directories" for the book PKI: A Wiley Tech Brief. She is a frequent contributor to TechTarget's SearchSecurity.com website.
Aaron Turner Co-Founder, N4struct
Aaron Turner has been involved in securing control networks and embedded systems for the last decade. While with Microsoft, Aaron pioneered an initiative that supported embedded systems OEM's with programs that facilitated the design and deployment of systems with improved security.
After Microsoft, Aaron joined the Idaho National Laboratory and worked to identify critical areas for improvement in the control system infrastructure - including testifying before Congress to press for adaptive and measurable approaches that could yield faster results to better improve infrastructure. Over the last two years, Aaron has been involved in several control system incidents which resulted in the discovery of some of the first targeted malware found on control systems. Aaron also leads several industry focus groups focused on protecting intellectual property from industrial espionage and works with authorities to provide guidance to public and private sector organizations.
Jon Toigo CEO & Managing Prinipal, Toigo Partners International
Jon Toigo is a 38-year veteran of IT and has developed business continuity plans for more than 100 companies. He has written 17 books, including four on disaster recovery planning, with the fourth edition of his Disaster Recovery Planning: Getting to Business-Savvy Continuity coming to bookstores in 2014.
Toigo is Managing Principal Partner for Toigo Partners International, a consultancy specializing in IT consumer advocacy, data management and storage technology, and he is chairman and co-founder of the Data Management Institute, a professional organization for those who create, store, manage and administer data and storage assets. DMI is now in its 20th year and has trained and certified nearly 100,000 data management professionals worldwide.
Jon Toigo is proud to be part of the TechTarget Speaker Bureau since its formation in 2012, and has spoken at numerous TechTarget editorial events in previous years. Jon also writes a column for Storage Magazine every month.
Events with Jon Toigo:
Disaster Recovery Seminar
Storage Decisions New York
Marc Staimer President and CDS, Dragon Slayer Consulting
Marc Staimer is the founder, senior analyst, and CDS of Dragon Slayer Consulting in Beaverton, OR. The consulting practice of over 12 years has focused in the areas of strategic planning, product development, and market development for technology products. With over 30 years of marketing, sales and business experience in infrastructure, storage, server, software, and virtualization, he's considered one of the industry's leading experts. Marc can be reached at marcstaimer@mac.com
Gabe Knuth Independent Industry Analyst & Blogger, BrianMadden.com
Gabe Knuth is an independent industry analyst, blogger, and speaker, known throughout the world as "the other guy" at BrianMadden.com. He has been nearly 100% focused on desktops, applications, and devices throughout his 16 year career in IT, a journey that has taken him from help desks, todata centers,to the cloud as a consultant, in-house IT person, and as an analyst. As evidenced by his co-authorship of the book The VDI Delusion, Gabe's focus tends to lean more toward practical, real-world uses for technology, essentially boiling off the hype and examining the actual usefulness of each technology in specific use cases. Gabe has written for BrianMadden.com and SearchVirtualDesktop.com since 2007, and has spoken at major industry trade shows such as BriForum and Citrix Synergy. Gabe Knuth has been a member of the TechTarget Speaker Bureau since its formation in 2012.
Dean Lane Founder & Partner, The Office of the CIO
Dean Lane has almost 30 years of hands on experience in the IT industry, having been a CIO at four companies: Honeywell Aerospace, ATK (Alliant Techsystems), Plantronics, and Masters Institute of Technology. He is currently the CIO of Henley-Putnam University and sits on the advisory board of the Society for Information Management, and is an active member of Executive World, the Project Management Institute, APICS and the CIO Collective.
Peter Kuper is a Partner with In-Q-Tel, the strategic investing firm that identifies, adapts, and delivers innovative technologies to support the missions of the Intelligence Community. Peter actively seeks and works with private companies with a particular focus on security and enterprise software. Previously, Peter was the lead software analyst for Morgan Stanley where he published industry leading investment reports and led over 18 public transactions.
Overall, Peter was a Wall Street analyst for 15 years offering him the opportunity to work with some of the most dynamic and talented public and private companies and the world's leading investment professionals. As a visible voice for the software industry Kuper has given numerous presentations to professional and government groups and has been interviewed on CNBC, Bloomberg Television, and quoted in most leading publications including The Wall Street Journal and The Financial Times. He has also published articles in IEEE Magazine. Peter currently serves as an adviser to the Pacific Northwest National Lab and is a Faculty member for IANS.
Char Sample Security Engineer for Carnegie Mellon CERT
Char Sample, CERT security solutions engineer, has close to 20 years of experience in Internet security, and she has been involved with integrating various security technologies in both the public and private sectors. She is presently a doctoral candidate at Capitol College, where her dissertation topic deals with the use of soft markers in attack attribution.
Wayne Eckerson Founder & Director, BI Leadership Research
Wayne Eckerson has been a thought leader in the business intelligence and analytics fields since the early 1990s. He has conducted numerous research studies and is a noted speaker, blogger, and consultant. He is the author of two widely read books "Performance Dashboards: Measuring, Monitoring, and Managing Your Business" (2005, 2010) and "The Secrets of Analytical Leaders: Insights from Information Insiders."(2012). He is currently the director of research and founder of BI Leadership Research, an analyst firm that tracks industry trends and evaluates BI technologies.
Wayne Eckerson has been a member of the TechTarget Speaker Bureau since its formation in 2012.
Shawn Bass Independent Consultant, ShawnBass.com
Shawn Bass, an independent consultant based in the Chicago area, is a "Citrix Technology Professional" and a "Microsoft Most Valuable Professional." He's been working with Citrix technologies since the WinView product days, and today, most of his clients are Fortune 500 companies (primarily in the financial services and insurance markets).
Shawn got involved in trying to help the server-based computing community around February 2005. Back then, he'd spent long hours lurking on a variety of forums and learning from others, so he decided it was finally time to give back to assist others. Since that time, he's become an active poster on the support forums on BrianMadden.com, the official Citrix Support Forums (discussions.citrix.com), and AppVirtGuru.com
Shawn is a 10+time (and top-rated) presenter at BriForum, and has spoken at other worldwide events including Citrix Synergy, VMworld, TechEd, TEC, E2E, and various Citrix user groups. He also continues to teach the independent desktop virtualization 5-day master class that he and Brian developed back in 2004.
Shawn Bass has been a member of the TechTarget Speaker Bureau since its formation in 2012. You can follow him on Twitter @shawnbass.
Events with Shawn Bass:
Desktop Virtualization 2014
BriForum
William McKnight President, McKnight Consulting Group
William McKnight takes corporate information and turns it into a bottom-line producing asset. He's worked with companies like Dong Energy, France Telecomm, Pfizer, Samba Bank, ScotiaBank, Teva Pharmaceuticals and Verizon -- 15 of the Global 2000 -- and many others.McKnight Consulting Group focuses on delivering business value and solving business problems utilizing proven, streamlined approaches in information management. His teams have won several best practice competitions for their implementations.
He has been helping companies adopt big data, columnar database and master data management solutions.
William has hundreds of articles, 25 white papers and a book in publication and is a prolific blogger. He is a frequent international keynote speaker and trainer. He provides clients with action plans, architectures, strategies, complete programs and vendor-neutral tool selection to manage information.
An Ernst&Young Entrepreneur of the Year Finalist and frequent best practices judge, William is a former Fortune 50 technology executive and database engineer.
Brien Posey Freelance Writer and Independent Analyst, BrienPosey.com
Brien Posey is an eight-time Microsoft MVP with two decades of IT experience. Prior to becoming a freelance technical writer, Brien served as CIO for a national chain of hospitals and healthcare facilities. He has also worked as a network administrator for some of the nation's largest insurance companies and for the Department of Defense at Fort Knox where he assisted the military with numerous disaster recovery scenarios.
Since going freelance in 2001, he has become a prolific technical author, routinely contributing content to SearchDataBackup.com and SearchStorage.com. In addition to the many thousands of articles that he has written, Brien has authored numerous books on a wide variety of IT topics. Brien has architected backup solutions for an international clientele and has even assisted Microsoft with their System Center Data Protection Manager initiatives.
Dennis Martin Founder and President Demartek
Dennis Martin is the founder and President of Demartek www.demartek.com, a computer industry analyst organization with its own on-site test lab. Demartek focuses on lab validation testing and performance testing of storage and related hardware and software products. Dennis has been working in the information technology industry since 1980, primarily involved in software development and project management in mainframe, UNIX, and Windows environments. These include a variety of large and small end-user customers, and engineering and marketing positions for storage vendors such as StorageTek.
Jack Madden Blogger, BrianMadden.com
Jack Madden covers everything related to enterprise mobility management at BrianMadden.com, a website devoted to desktop virtualization, the consumerization of IT, and enterprise mobility. Jack has written hundreds of articles and spoken at BriForum, Citrix Synergy, VMworld, and other events throughout the US and Europe. He is the author of "Enterprise Mobility Management: Everything you need to know about MDM, MAM, & BYOD" and co-author of "The VDI Delusion."
Jack Madden has been a member of the TechTarget Speaker Bureau since its formation in 2012.
Events with Jack Madden:
Enterprise Mobility Management
David Linthicum CTO and Founder, Blue Mountain Labs
Leading technology publications frequently name David Linthicum among the top 10 enterprise technologists in the world. He is a true thought leader in the industry, and an expert in complex distributed systems, including cloud computing, data integration, service oriented architecture (SOA), and big data systems. As the author of over 13 books on computing with over 3,000 published articles, as well as radio and TV appearances as a computing expert, he is often quoted in major business and technology publications. In addition, David is a frequent keynote presenter at industry conferences, with over 500 presentations given in the last 20 years.
David's industry experience includes tenures as CTO and CEO of several successful public and private software companies, and upper-level management positions in Fortune 100 companies. David has delivered over $2 billion dollars in value by transforming companies from traditional to innovative technologies, moving them to lucrative exits that benefitted investors, employees, and customers.
Currently, David is the CTO and founder of Blue Mountain Labs, a cloud computing consulting and advisory firm (sold to Bick Ventures in Feb. 2010). David's latest book is "Cloud Computing and SOA Convergence in Your Enterprise, a Step-by-Step Approach." He is also the cloud computing blogger for InfoWorld and GigaOM Pro, as well as the creator and host of the highly successful Cloud Computing Podcast, now past 200 episodes.
Howard Marks Founder and Chief Scientist at DeepStorage.net
As Founder and Chief Scientist at DeepStorage, LLC , Howard Marks provides the kind of practical, hands-on analysis that can only come from spending 30 years in the trenches. As a consultant, he helped organizations large and small--including American Express, JP Morgan, Borden Foods, BBDO Worldwide and Foxwoods Resort Casino--solve real world storage and network problems.
Now at DeepStorage, he runs an independent test lab evaluating the latest in storage products in beautiful Santa Fe, NM and writes about them for multiple websites such as NetworkComputing.com. An entertaining and energetic speaker, Howard speaks regularly at industry events including Storage Decisions, Interop, Storage Networking World and Microsoft's TechEd. He has written three books and hundreds of articles on networking and storage technologies. 
Howard is co-host of the monthly Greybeards on Storage podcast. He has been recognized as a member of the vExpert, PernixPro and EMC Elect programs. Howard Marks has also been a member of the TechTarget Speaker Bureau since its formation in 2012 and has spoken at numerous TechTarget events in previous years.
Events with Howard Marks:
Modern Infrastructure: Storage for Virtual Environments Seminar (Website coming soon…)
Storage Decisions New York
Benjamin S. Woo Managing Director, Neuralytix, Inc.
Ben Woo is the founder and Managing Director of Neuralytix, Inc. He is a recognized, celebrated, provocative market visionary and thought leader. Ben frequently speaks at industry and customer events worldwide and is often quoted by leading business and technology press. Ben has dedicated his entire career to the data and information industry. He uses this diverse set of skills, knowledge and experience to provide in-depth market insight and advice on key aspects of the IT marketplace to both vendors and buyers of technology. Ben also advises Wall Street clients and other interested stakeholders.
Rich Mogull Analyst & CEO, Securosis
Rich has twenty years experience in information security, physical security, and risk management. He specializes in cloud, application and data security, emerging security technologies, and security management.
Prior to founding Securosis, Rich was a Research Vice President at Gartner on the security team where he also served as research co-chair for the Gartner Security Summit. Prior to his seven years at Gartner, Rich worked as an independent consultant, web application developer, software development manager at the University of Colorado, and systems and network administrator.
Rich is the Security Editor of TidBITS, a columnist for Dark Reading, and a frequent contributor to publications ranging from Information Security Magazine to Macworld. He is a frequent industry speaker at events including the RSA Security Conference and DefCon, and has spoken on every continent except Antarctica (where he's happy to speak for free-- assuming travel is covered).
Matt Kosht IT Manager, SEMCO Energy
Matt Kosht is presently an IT Manager atSEMCO Energy, a natural gas distribution company based in Michigan. He has worked for over 24 years in various Information Technology related areas, including Windows/UNIX Systems Administration, Application Virtualization and SCADA Administration. Matt has over 13 years of Citrix server based computing experience. He is fiercely vendor agnostic and solutions focused.
Craig Macfarlane Chief Technology Officer and Co-Founder, TDS
For more than 30 years, Craig Macfarlane has been a chief technology officer and/or managed large IT projects including Internet systems at a number of Boston-area companies. Prior to co-founding TDS, Craig directed the technology strategy and execution at Student Advantage and iCAST.  Before iCAST, Craig was vice president of advanced media development at Strategic Interactive Group (now called Digitas), a Boston-based direct marketer and interactive agency firm. He led teams that designed and built websites and content management systems for IBM, AT&T, Kraft, LL Bean and other companies.

In 1994 and 1995, Craig directed the growth, operations and services of a regional Internet provider and Web hosting company, The Internet Access Company. From 1978 to 1992, he deployed and managed a variety of global computer networks at Bolt, Beranek and Newman, a Cambridge, Mass.-based technology firm. This included networks for the U.S. government including ARPANET (the precursor to the Internet), NEARNET and TWBNet.
Ethan Banks Owner, Packet Pushers Interactive, LLC
Ethan Banks, CCIE #20655, is a hands-on networking practitioner who has designed, built and maintained networks for higher education, state government, financial institutions, and technology corporations.

Since April 2010, Ethan has also been a host of the Packet Pushers Podcast. The technical program covers practical network design, as well as cutting edge topics like virtualization, OpenFlow, software defined networking, and overlay protocols. The podcast has seen over one million unique downloads, and today reaches a global audience of over 10,000 listeners. Also a writer, Ethan covers network engineering and the networking industry for a variety of IT publications. He is the editor for the independent community of bloggers at PacketPushers.net.
Bob Plankers Sr. Data Center & Virtualization Architect
Bob Plankers is a Senior Data Center & Virtualization Architect with a major Midwestern university, where he most recently successfully led efforts to create a private & hybrid cloud. He has 18 years of experience in the public and private sectors as a system administrator, project manager, data center architect, and virtualization & cloud expert, and is able to see the big picture when it comes to process, people, and how technology helps organizations deliver services. Beyond his regular column for Modern Infrastructure, he is also a blogger, writer, consultant, expert source for journalists, and speaker on a wide range of IT topics. In his spare time he enjoys photography, trap shooting, and riding his motorcycle when the weather is nice.
Mark Szynaka Founder and Chief Cloud Architect, CloudeBroker
Mark Szynaka is Founder and Chief Cloud Architect at CloudeBroker, a NYC based integrator specializing in Hybrid Cloud network security design and configuration management. Mark is the president of the NYC chapter of the Rightscale User group, is an AWS consulting partner and Chief Cloud Advisor to Cloudnician LLC. Mark has designed hybrid clouds for the media, finance and AEC (Architecture, Engineering & Construction) industries using configuration management templates with IaaS providers such as AWS, Rackspace and terremark.
Before CloudeBroker, Mark was the SVP of Global Network Management at Citigroup where he was responsible for voice, video and data network management systems for over 40,000 devices in 140 countries supporting 300,000 users. Mark invented the Auto-Baseliner, a network protocol analysis tool used by many fortune 500 companies including Cisco, Disney, JPMorgan Chase, Cornell University and NASA.
Harvey Koeppel President, Pictographics, Inc.
Harvey Koeppel is the President of Pictographics, Inc., a management and technology advisory and consulting services firm.  The firm has provided executive-level support to the financial services industry since inception in 1979.  Harvey is also Vice Chairman of the World BPO/ITO Forum, one of the leading industry associations focused on advancing the adoption and effective use of outsourced products and services globally. 
Harvey recently served as Executive Director of the Center for CIO Leadership, a global community serving more than 3,400 CIOs and other C-level executives interested in acquiring and developing the skills and good practices required to further leverage enterprise investments in information technology.  He continues to speak and write about technology leadership and innovation at numerous industry forums and guest lectures at post-graduate executive education programs offered by leading academic institutions around the world.
From May 2004 through June 2007, Harvey served as the Chief Information Officer and Senior Vice President of Citigroup's Global Consumer Group.  In that role, Harvey served as the Chairperson of the Enterprise Offshore Program Office Steering Committee. Prior to taking on the CIO role, Harvey provided consulting services to CitiFinancial, Citibank and other Citi affiliates from 1986 to 2004.  
Cindi Howson Founder, BI Scorecard
Cindi Howson is the founder of BI Scorecard, a resource for in-depth BI tool evaluations based on exclusive hands-on testing. She is the author of several BI books including Successful Business Intelligence: Secrets to Making BI a Killer App, SAP BusinessObjects BI 4.0: The Complete Reference, a TDWI faculty member, and a frequent contributor to Information Week. She is a frequent speaker at BI industry events around the world and has been quoted in The Wall Street Journal, Forbes and The Irish Times. As a consultant, she advises clients on BI strategies and tool selections. Prior to founding BI Scorecard, Howson was a manager at Deloitte & Touche and a BI standards leader for a Fortune 500 company.

John Halamka, MD Chief Information Officer, Beth Israel Deaconess Medical Center; Chief Information Officer & Dean of Technology, Harvard Medical School
In addition to the roles above, Dr. Halamka serves as Chairman of the New England Health Electronic Data Interchange Network (NEHEN), CEO of MA-SHARE (the Regional Health Information Organization), Chair of the US Healthcare Information Technology Standards Panel (HITSP), and a practicing Emergency Physician.
Dr. Halamka completed his undergraduate studies at Stanford University where he received a degree in Medical Microbiology and a degree in Public Policy with a focus on technology issues. While at Stanford he served as research assistant to Dr. Edward Teller, Dr. Milton Friedman, and presidential candidate John B. Anderson. He authored three books on technology related issues and formed a software development firm, Ibis Research Labs, Inc. Additionally, he served as a columnist for Infoworld, technical editor of Computer Language Magazine and technology consultant to several startup companies.
Doug Fridsma, MD, PhD Director, Office of Standards and Interoperability, Office of the National Coordinator for Health IT
Prior to arriving at ONC, Dr. Fridsma was on the teaching staff in the Department of Biomedical Informatics at Arizona State University and, as a practicing internal medicine physician, had a clinical practice at Mayo Clinic Scottsdale.
Dr. Fridsma completed his medical training at the University of Michigan in 1990, and his PhD in Biomedical Informatics from Stanford University in 2003. In his role at ONC, Dr. Fridsma is responsible for all programs that are focused on providing a foundation for interoperable health information exchange. He served on the Clinical Data Interchange Standards Consortium (CDISC) Board of Directors from 2005-2008, as well as the Health IT Standards Committee from 2009-2010. Dr. Fridsma currently serves as a board member of HL7 and the National e-Health Collaborative.
Andre K. Jenkins Entity Information Officer, Hospital of the University of Pennsylvania
Andre Jenkins is the Entity Information Officer for the Hospital of the University of Pennsylvania (HUP) which is our flagship hospital at Penn Medicine-University of Pennsylvania Health System. The Health System is a $4.07 billion health care provider organization consisting of over 2,000 physicians providing services among our three acute care hospitals and two large ambulatory practices that serve the city of Philadelphia, the surrounding five county area and parts of southern New Jersey.
Prior to joining Penn Medicine in 2008, André worked in several healthcare organizations including the Children's Hospital of Philadelphia and Independence Blue Cross. He has held a number of senior level positions in enterprise architecture and project management. André earned his MBA, Finance, and BBA, Economics, from Temple University.
Ali Pabrai Chief Executive and Co-Founder, HIPAA Academy
Ali Pabrai is a highly sought after security and compliance expert. He is also author of the executive brief Cyber Security Strategy: The 4 Laws of Information Security.
Pabrai was the first to launch a program focused on global information security regulations, the (Certified Security Compliance specialist™ CSCS™) program. The CSCS™ program addresses PCI DSS, FISMA, ISO 27001/27002, FISMA and other security regulations and standards. Pabrai is a proud member of the U.S. FBI InfraGard.
John T. Finnell, MD, MsC Director & Associate Professor, Health Informatics, Indiana University-Purdue University; Research Scientist, Regenstrief Institute
Dr. Finnell is a graduate of the University of Vermont College of Medicine and board certified in Emergency Medicine. He is interested in the application of medical informatics to the practice of Emergency Medicine.
Dr. Finnell joined the Regenstrief Institute in 2002, where his research activities focused on building the infrastructure necessary to capture emergency department visit data. The departmental tracking system known as "WizErD" began capturing visit data on July 15th, 2003. His first publication entitled "Community Clinical Data Exchange for Emergency Medicine Patients" explored the pattern of emergency health care delivery across Indianapolis over a one year period. They found that one-fourth of the emergency department patients with more than one visit also visited one of the other five hospital systems. These patients could potentially benefit the most from a shared clinical data network.
Carols Leyva Attorney, Digital Business Law Group, P.A.
Carlos Leyva is an Attorney, licensed in Florida. He is the co-author of the HIPAA Survival Guide and publishes the HITECH / HIPAA Compliance Newsletter. Carlos had broad experience in the technology industry before practicing law, including at the intersection of technology and regulatory compliance. He believes that compliance is best met through effective processes, quality documentation, and a demonstrable organizational commitment to "do the right thing." Carlos writes about law, business, health care, technology and other topics at Law Tech TV. He practices law with the Digital Business Law Group, which focuses on privacy, security and cyberlaw.
Michael Coté Research Director, 451 Research
Michael Coté heads up the Infrastructure Software practice at 451 Research, focusing on everything from the hypervisor to the application layer. In addition to covering application development, systems management, VDI, cloud management and platforms, he also closely follows the business of software -- including product management and marketing; strategy and M&A; and the tectonic moves of vendors and communities in the technology world.
Michael has worked at several technology companies, from startups -- such as the pioneering online banking company FundsXpress -- to BMC Software. In 2006, he chased his passion for following and commenting on the IT industry to RedMonk, where he was an industry analyst covering the IT world and helping clients plan how to most effectively prosper in the rapidly changing space. Prior to joining 451 Research, Michael worked at Dell in various strategy roles -- in corporate strategy, where he helped launch the software group; heading up the internal incubation program; leading Dell's cross-company cloud strategy; and finally, running the portfolio strategy team for the Dell Software Group.
Michael is well known for his podcasts and videos, including the DrunkAndRetired.com Podcast and the IT Management & Cloud Podcast. When not publishing insight at 451 Research, he blogs at CoteIndustries.com and types inane prattle on Twitter @cote. Michael is also a member of the 2014 TechTarget Speaker Bureau.
Events with Michael Coté:
Modern Infrastructure Seminar (Website coming soon...)
Robert Green Principal, Enfinitum Consulting
Rob Green has over 15 years of technology and management experience with 10+ of those years in leading managed services and product strategy, and 5+ in cloud consulting as Chief Architect.  Rob has served in leadership roles at several top managed services and cloud companies such as Digex/Verizon, Rackspace and Viawest. He has designed, developed and implemented hundreds of cloud systems for customers ranging from startups to the "Fortune 100". 
Prior to his leadership roles, Rob worked as a Technical Engineer for NASA, National Institutes of Health, AOL and Johns Hopkin's Applied Physics Lab where he honed his technical skills working on complex, mission-critical projects.  Rob is one of the few executives that can not only define strategy, but also implement it.  Rob understands that IT is as much an art as it is a science, where creative people are the key to innovation.
Rob is currently focused on identifying the barriers to rapid cloud adoption and how cloud intelligence, automation and management can overcome these obstacles.
Events with Robert Green:
Scott D. Lowe Founder & Managing Consultant of The 1610 Group
Scott is an experienced information technology practitioner with almost 20 years of experience across a number of market verticals. Starting as a network technician in the early 90′s, Scott rose through the ranks at various organizations and spent 10 years of his career as a CIO, culminating with his position as the vice president and chief information officer for a private Missouri college. Scott is a well-recognized expert in his field, and he's adept at applying technology to solve complex business problems. For years, Scott has helped a myriad of organizations unravel technology puzzles, and he understands how important it is for the IT function to operate as a trusted partner, advisor, and service to the organization.
In addition to his consulting activities, Scott is also very active in the blogging community and has written thousands of articles on a wide variety of topics for outlets, including TechTarget, TechRepublic, Wikibon, and TechGenix. To read Scott's work, please visit CIOscape.  Scott is also a 2014 member of the TechTarget Speaker Bureau.
Events with Scott Lowe:
Modern Infrastructure Seminar (Website coming soon...)
Modern Infrastructure New York Summit (Website coming soon...)
George Crump President and Founder, Storage Switzerland
With 25 years of experience designing storage solutions for data centers across the US, George Crump has seen the birth of such technologies as RAID, NAS and SAN. Prior to founding Storage Switzerland, an IT analyst firm focused on the storage and virtualization segments, George was CTO at one the nation's largest storage integrators where he was in charge of technology testing, integration and product selection.
George also contributes to TechTarget publications such as Storage Magazine, SearchStorage, SearchServerVirtualization and SearchDataBackup, and has been a member of the TechTarget Speaker Bureau since 2013.
Events with George Crump:
Backup & Data Protection Seminar
Storage Decisions New York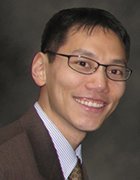 Joseph Kim, MD Physician Technologist and President, MCM Education
In addition to his role above, Dr. Kim is also the president of the National Association of Medical Education Companies (NAMEC) and an active member of the Alliance for Continuing Education in the Health Professions (ACEHP).
He is an expert in many health IT topics, such as EHR implementation and mHealth. He also administers several health IT websites, including NonClinicalJobs.com, an online portal geared toward physicians looking for work beyond their healthcare practices.
Dr. Kim has a BS in engineering from the Massachusetts Institute of Technology, an MD from the University of Arkansas College of Medicine, and an MPH from the University of Massachusetts Amherst School of Public Health.
Paul Tang, MD VP, Chief Innovation & Technology Officer, Palo Alto Medical Foundation
Dr. Paul Tang has directed innovative health information technology programs in healthcare organizations, industry, and national policy-making committees for over 30 years. He joined PAMF in 1998, directing the implementation of the EHR at PAMF, the first large medical group practice in California to use an EHR. Over the past 15 years, Paul has been working to accelerate the nation's adoption and effective use of health information technology.
Among the many positions he holds, he is an elected member of the Institute of Medicine, Vice Chair of the federal Health Information Technology Policy committee (HITPC), and a member of the National Committee on Vital and Health Statistics (NCVHS).
Dr. Tang completed his undergraduate and graduate studies at Stanford University, and received his M.D. from the University of California, San Francisco. He is a board-certified practicing internist, and consulting associate professor of medicine at Stanford University School of Medicine.