Dean Lane Founder and Partner, The Office of the CIO
Dean Lane has almost 30 years of hands on experience in the IT industry, having been a CIO at four different companies: Allied-Signal, Morton-Thiokol, Plantronics, and Masters Institute of Technology. Additionally, he held the positions of Senior IT Director at Symantec, and Corporate Director of Materials at Allied-Signal. Dean has also been a consultant for Ernst & Young, AT&T and the Gartner Group. His experience is global, and he is considered an expert on outsourcing and offshoring. Dean has been certified in the (CGEIT) Corporate Governance of Enterprise IT by ISACA.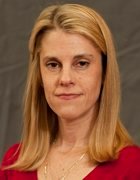 Christina Torode Editorial Director, SearchCIO, TechTarget
Christina Torode oversees the news coverage for SearchCIO.com. She has been a high tech journalist for more than a decade. Before joining TechTarget, she was a reporter for technology trade publication CRN covering a variety of beats from security and networking to telcos and the channel. She also spent time as a business reporter and editor with Eagle Tribune Publishing in eastern Massachusetts. Until recently, she covered virtualization, cloud computing and business intelligence for SearchCIO.com.
Linda Tucci Executive Editor, SearchCIO, TechTarget
Linda Tucci is executive editor for SearchCIO.com. She covers CIO strategies for business intelligence, big data, offshoring, mobile computing and social media. She also writes frequently about the CIO role and CIO careers. Prior to joining TechTarget she was a business columnist for the St. Louis Post-Dispatch. Her freelance work has appeared in The Boston Globe and The New York Times.
Jeff Trbovich Worldwide Business Executive, IBM MobileFirst Solutions (Dallas)
Jeff Trbovich is the leader of, and practitioner on a team of worldwide industry centric mobile and emerging technology professionals who strategize, reimagine, quantify, develop, and manage transformational client business solutions that exploit the comprehensive capabilities of the IBM MobileFirst portfolio. Jeff's IBM Sales & Distribution career has been dedicated to assisting countless regional, national, and worldwide clients solve complex business problems through innovative and emerging technology solutions.
Michael Ziegler Director, Enterprise Mobile Solutions, IBM (San Jose)
Michael is currently Director – Enterprise Mobile Solutions for IBM. In this role Michael leads a sales team of 40 individuals specialized in enabling clients to extend, build, manage and secure mobile applications with IBM's software, systems and services. Prior to this role Michael was Executive Assistant to Steve Mills, SVP and Group Executive, Software and Systems. From 2001-2011, Michael served in various sales and sales management roles in the San Francisco Bay area. Michael joined IBM in 2001 when IBM acquired Informix Software where he was a direct seller on the front lines of the database wars. Prior to Informix Michael began his career at KPMG where he served in a variety of finance and consulting roles.